New Editions of Film and Video in Language Teaching Course this Summer
We are delighted to announce we are offering our most popular course, Film and Video in Language Teaching, in Barcelona this summer.
On this course, Kieran Donaghy, the Director of Pedagogy at Film English and the School for Training, trains teachers how to use film and video critically and creatively in the language classroom.
Watch this video about the course.
The course language is English but the course is suitable for teachers of other languages. Teachers train in the morning and then enjoy the beautiful city of Barcelona in the afternoon and evening.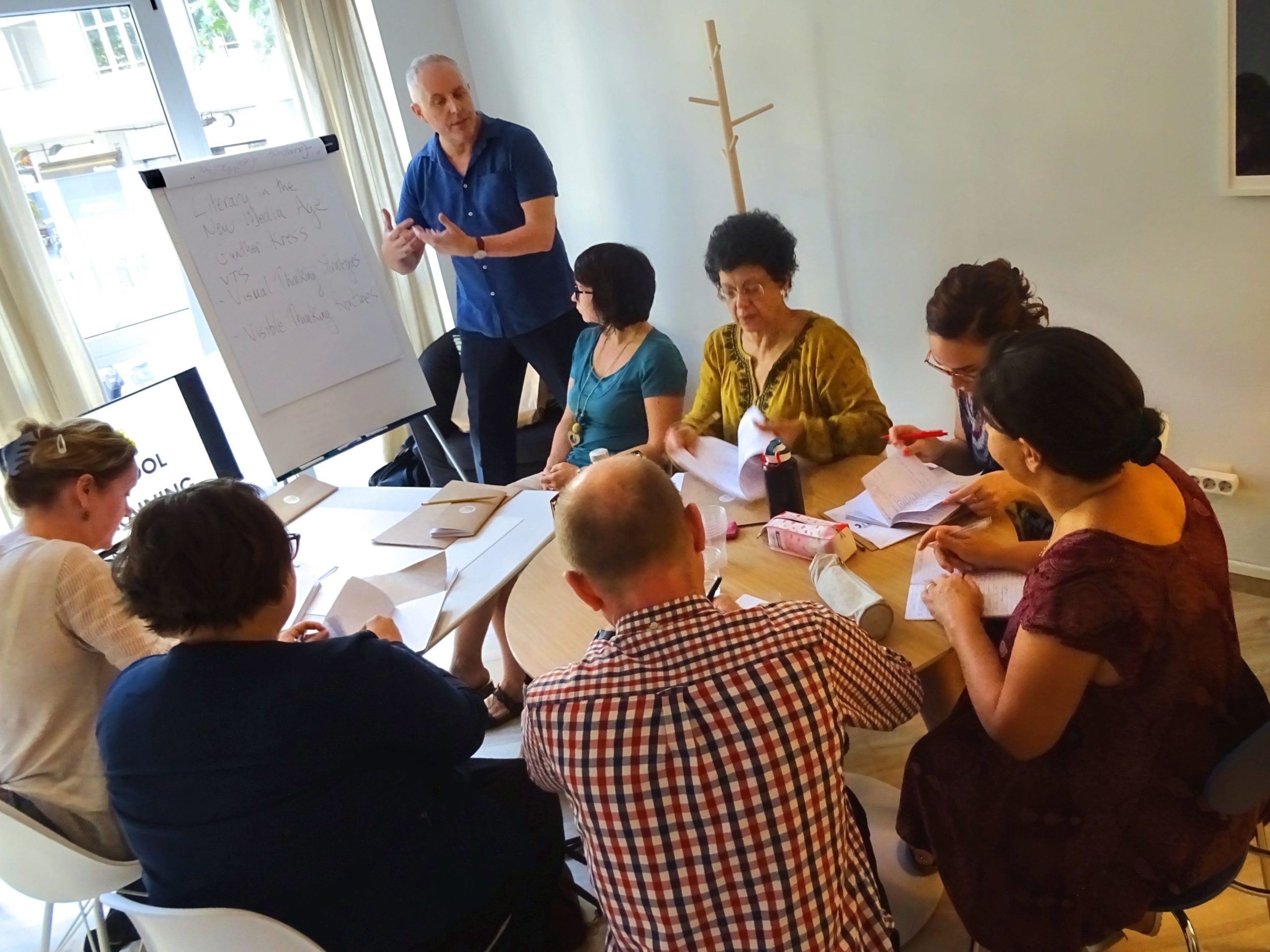 Course content
Sessions deals with the following themes:
Using short films and videos
Using feature-length films
How to write activities for authentic film and video
Digital film‐making in language teaching and learning
Using film and video to foster:

oral communicative competence
written communicative competence
oral comprehension
creativity
empathy
visual literacy
multimodality literacy
the fifth skill of viewing
the sixth skill of visually representing

Course features

The course includes the following features:

You will receive constant support and guidance from the course tutor Kieran Donaghy.
You will have a personal  pre-course online meeting with Kieran to discuss your learning objectives for the course.
You will have a personal  post-course online meeting with Kieran to give you feedback on your course participation and performance, and final project.
You will be awarded The School for Training certification upon completion of the course.

Course dates

Edition 1: Monday 25th July – Friday 28th July 2022

Edition 2: Monday 5th September – Friday 9th September 2022

Timetable

Monday to Friday, 9.30 – 14.00

Place 

Carrer Castillejos 326, Barcelona

Price

€390.

Register

Please register for the course here.

Contact 

If you would like more information about the course, please send us an email at admin@theschoolfortraining.com.

Feedback 

Here are some comments from teachers on my Film and Video in Language Teaching course:

"I loved the way Kieran delivered the course and how much he knows about the field."

"I loved the tutor's energy, enthusiasm, the topic's relevance and the hands-on instructions given."

"Kieran always exemplified the theory with practical examples, teaching ideas and activities."

"Kieran delivered the course in a very enthusiastic atmosphere."

"Kieran shared with enthusiasm his wealth of experience through numerous practical examples and links as to where to find relative resources and information."

"Kieran justified the need for video literacy, provided a rich selection of video resources, and created a productive learning environment in the classroom."

"Kieran was very well prepared and the materials he gave were really relevant for the purpose of the course."

"Kieran fostered challenge in teaching new technologies applied to the language classroom – and made us laugh , showing that the secret of doing things well is to have fun!"

"Kieran interested the audience, got us involved, and made us participate."

"The course has given me more confidence in developing learning resources, and wider variety of approaches for exploiting video."

"After doing this training course I will definitely use more videos in class to teach both English and empathy. In other words, film and video will become central to my practice."

"This course will enable me to incorporate video and film activities into my everyday teaching and to get my students to work autonomously on video productions."

"The training course helped me to a great extent as many aspects have become clearer now with regards to film use. It also helped me to develop many more points in my research project as recommendations to English language teachers, to me as a teacher as well, and hopefully, to organise some workshops for teachers in Algeria and share with them what I learnt from this training and how to apply films and videos in their classes effectively."